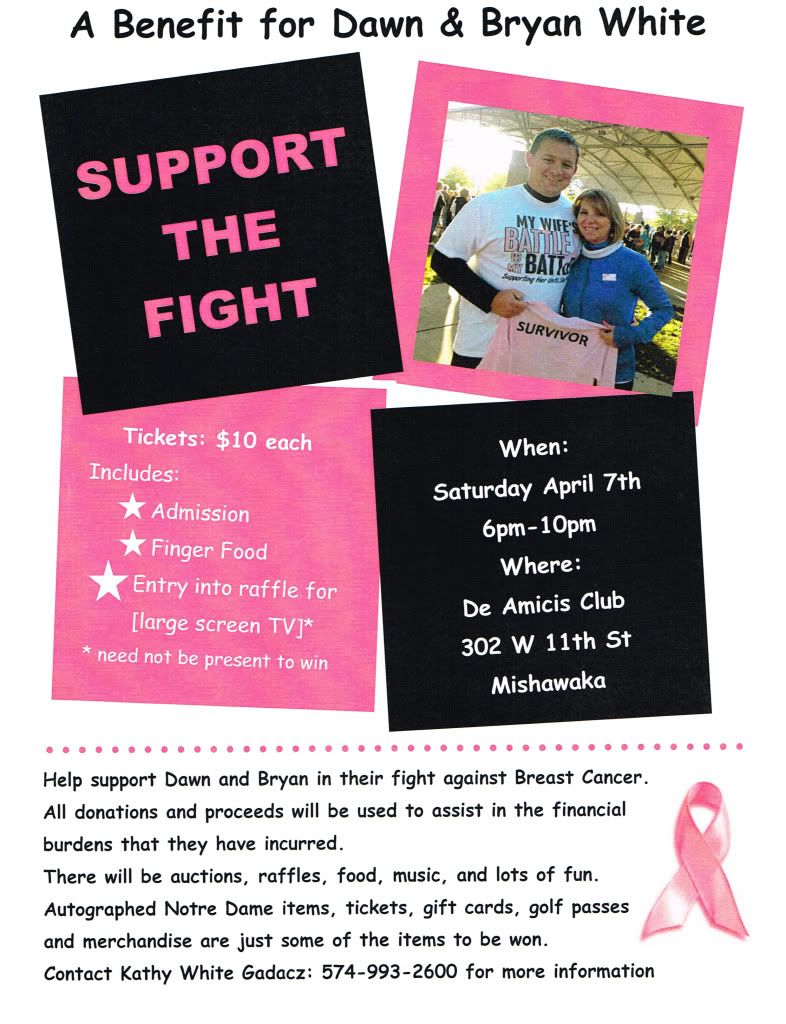 An April 7th benefit at The DeAmici club in Mishawaka is beginning to bring in some nice items to bid on! A Devin Hester game jersey is one of most recent procurements!
Dawn White is a very young woman with a rare form of breast cancer. Some of you may remember Bryan White who was the quarterback at Mishawaka some years ago. Dawn is his wife. They are now in the battle of their young lives with this disease, and need help. Anyone who can attend the benefit, please do. If enough of you say you will be there, I will place a nametag* on myself that states clearly that I am Johndobee. you may then punch me if you like! I don't promise not to punch back! LOL! One caveat: Jumboburton can't hit me! His Edgar Winter gorilla avatar scares me. I will buy JB a beer and discuss religion with them should they so desire though!
Seriously though, they're getting some worthwhile items together to bid on, and the drinks are cheap at the DeAmici! You can't go wrong!
*If more than 15 SBF members message me and state they are going, I will tag myself.