This lack of respect for Life is disgusting....
Indianapolis police officer fatally shot hours after seven injured in city neighborhood
Published July 06,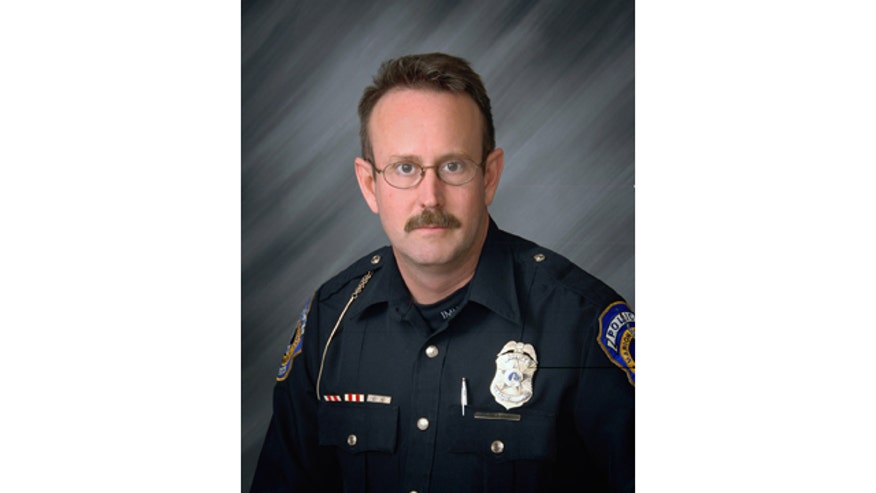 This undated photo released by the Indianapolis Metropolitan Police Department shows veteran officer Perry Renn, 51, who was shot and killed after he and another patrolman exchanged gunfire with a suspect in an alley Saturday night, July 5, 2014, in Indianapolis. (AP Photo/Indianapolis Metropolitan Police Dept.)
An Indianapolis police officer was fatally shot late Saturday after he and another officer exchanged gunfire with a suspect in an alley.

Officer Perry Renn, 51, was pronounced dead at a local hospital shortly before 10 p.m. local time. Indianapolis Metropolitan Police Department spokesman Lt. Christopher Bailey told The Associated Press that Renn had been with the IMPD for nearly 22 years.
The department said that Renn and another officer responded to a report of shots being fired on the northeastern side of the city. When the two approached an alley near where the shots were reported, they saw a group of people. As they approached, one man, identified as 25-year-old Major Davis Jr. opened fire with an assault weapon.
Davis was wounded by one of the officers and was taken to the same hospital where Renn died. He is listed as being in critical condition. Police say Davis has been preliminarily charged with murder.
"This is a sad day for the IMPD family and the community as a whole," said IMPD Chief Rick Hite. "Please keep Officer Renn's family in your prayers. We will remain vigilant as we continue to take care of one another and the city in the days and weeks to come."
Renn was the eighth Indianapolis police officer shot in the past 18 months.The shootings are the latest in a violent year for Indianapolis, which is on track to rival its record of 162 homicides, set in 1998. A shooting in a bar-hopping Indianapolis neighborhood injured seven people early Saturday.
"Our officers less than 24 hours ago were attending to the wounded citizens of this city," Hite said, while standing alongside Riggs and Mayor Greg Ballard outside the hospital Saturday night. "What are we going to do about people in the community who . welcome us with assault weapons when we are sending out officers who are trying to protect them?"
Ballard said it was "a time to grieve and we want to send our hearts out for the family of Officer Renn."
The Associated Press contributed to this report.
http://www.foxnews.com/us/2014/07/06/in ... p=trending